Roasted & Aged in New Zealand
Our secretive team of coffee roasting artisans practise their craft in the clean air of Wellington New Zealand, the sparkling harbour town where Fuel Espresso was founded.
Our roasting house remains in the countryside adjacent to Wellington where the air quality, cool southerly wind and atmospheric pressure create the most ideal conditions for roasting coffee in the world.
WASHED ARABICA
SPECIALITY BEANS
Speciality coffee is not new to us.
Since 1996, we have insisted on using only washed arabica speciality coffee beans. Washed coffees are de-husked using water on the coffee plantation. It's a more expensive process that brings out the delicacy of flavour in the beans.
We roast in vintage Probat UG22 machines, because we're old school purists.
These beautiful machines are built from the highest-grade German steel. They have become the cult coffee roasting machines in our industry because they have never been surpassed in terms of the control and consistency they allow a master coffee roaster to achieve.
All our coffee is roasted by hand in 20-kilogram batches, limited to the size at which we can maintain quality to the level we demand.
Each batch is evaluated by our tasting team, and each bag is packed and dated by hand by the roaster to confirm it meets our standards.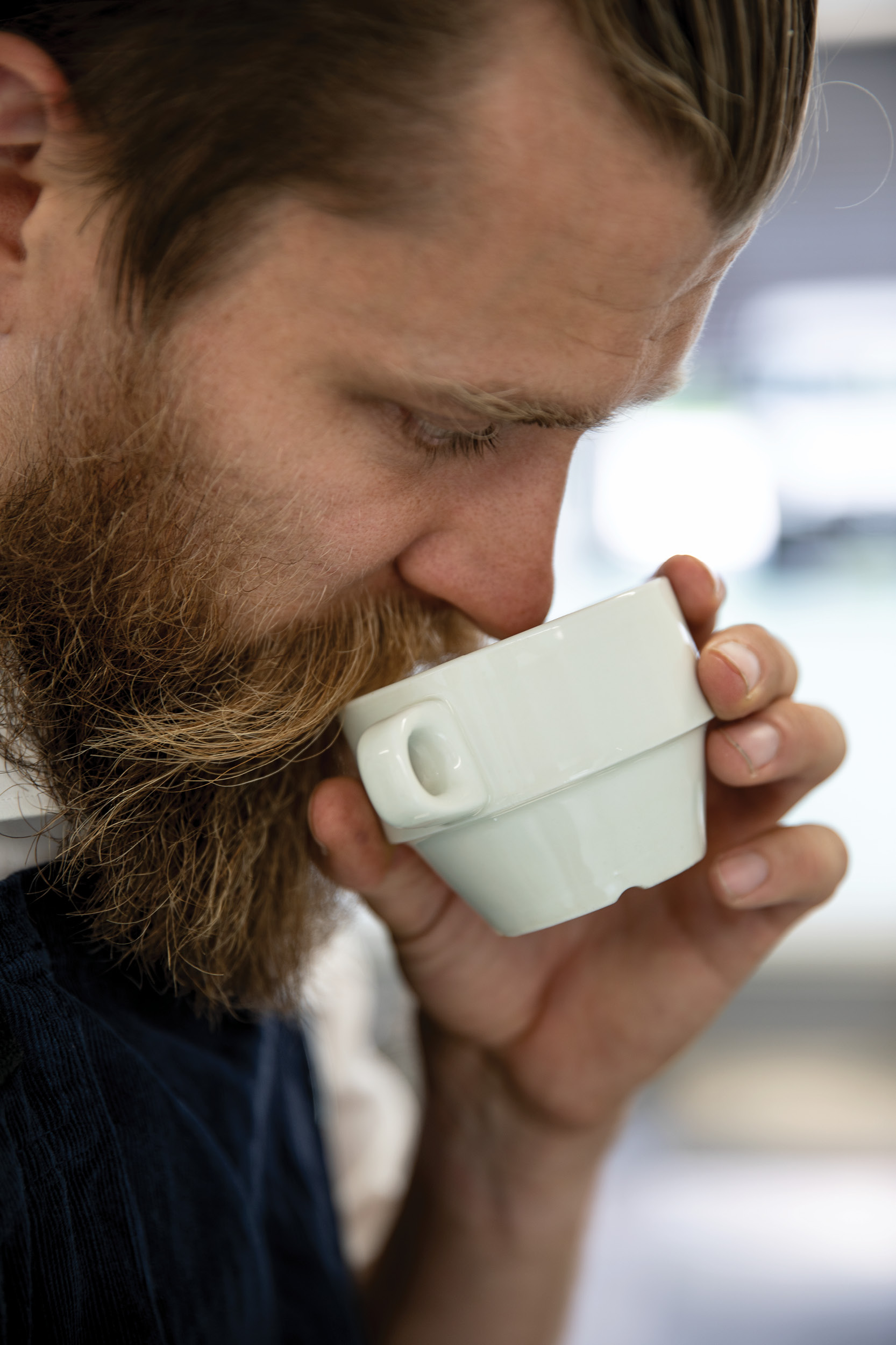 After arriving by overnight courier, each batch of roasted coffee is evaluated a second time by quality control teams in Hong Kong and Shanghai before it is put into any of our espresso bars.
Coffee tasting is very similar to wine tasting. Coffee is assessed on aroma, acidity, body, sweetness and balance. We use our olfactory senses to assess aroma while we use our sense of taste to assess the other four attributes.
Our quality control leaders are all qualified Q Graders, the highest global qualification available for a coffee taster.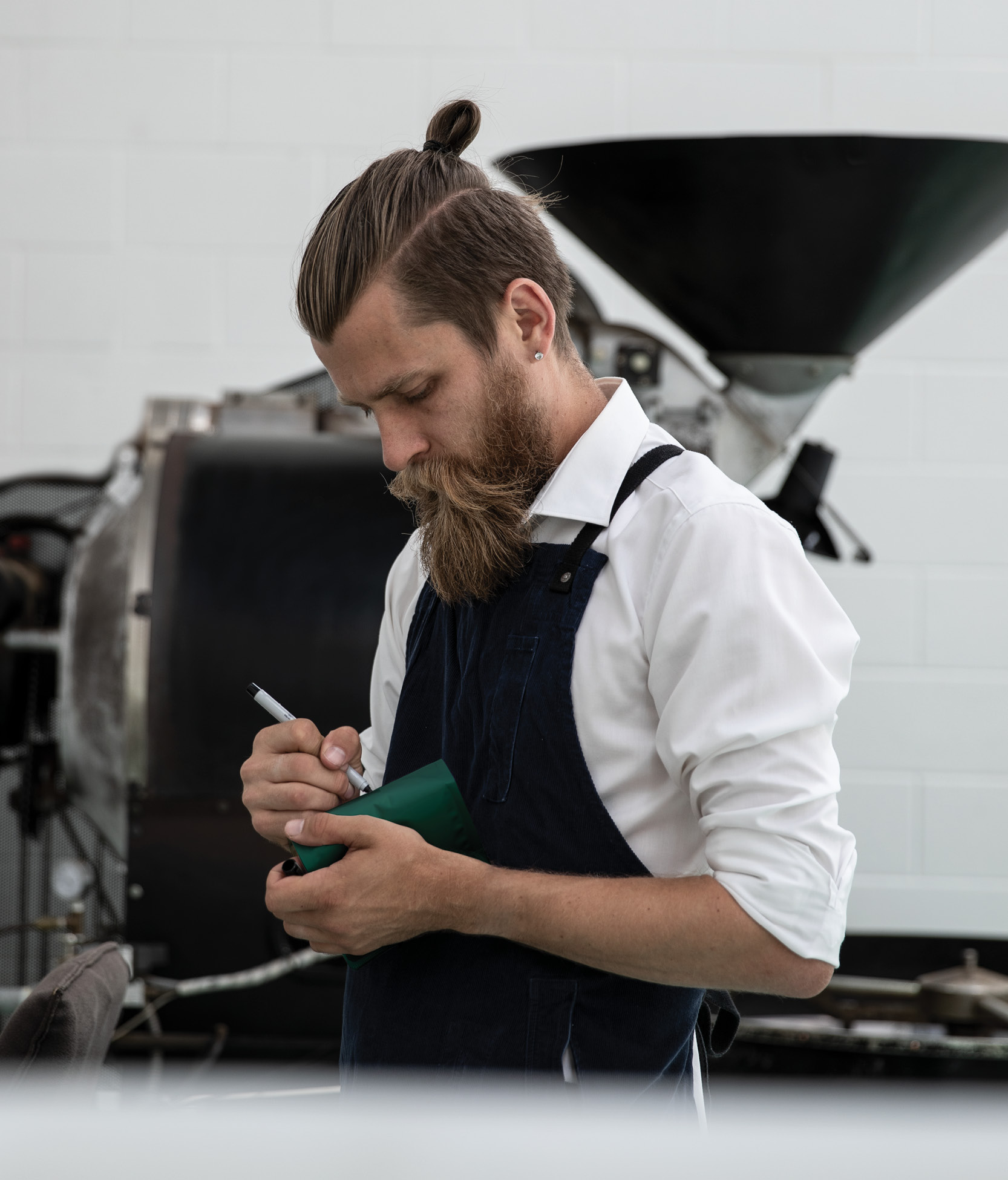 Over a generation of product development we have learnt that espresso coffee is better when aged under conditions where temperature, oxygen and humidity are strictly controlled.
Under the correct conditions the flavour characteristics of our blends will continue to develop for four months after the roasting date. Our beans are maintained in this controlled environment at the roasting house and in our bars until the day they leave our hands.